Who We Are
We are a church committed to bringing Good News to those living in our city and its surrounding communities. Our purpose is to advance the Kingdom of God by helping people find and follow Jesus and His commands such as in Matthew 22:37, "Love the Lord your God with all your heart, with all your soul, and all your strength" and Matthew 22:39, "Love your neighbor as yourself".
We exist to preach the Gospel of Jesus Christ to our community, to teach His Word and encourage consistent Christian living, and to reach out in evangelism and missionary endeavors, all for the glory of God!
DEACON OF THE WEEK
Wayne Lusk
If you have any need whether it be a prayer request, home visit, or hospital visit, or any other need, please contact Wayne at (405) 606-5706. Thank you, Deacon Wayne, for your ministry to our church and community!
FALL FESTIVAL TIME!
On October 29th at 5:00 PM. Join us for a fun evening of games, food and candy galore! We will have a pumpkin patch, hay rides and loads of laughs. Invite your friends and neighbors!
Blessings! Count Them One by One!
During the month of November we are going to celebrate God's blessings for us. We will begin our blessing month with a Parent/Child Dedication Service on November 5th. What a great way to thank God for these special little belssings! If you would like to participate in this special service, please see Sharol Cottingham by October 29th!
Upcoming Events
Oct 22
9:00 am – 1:00 pm
A prayer list is made available for requested prayers
Read More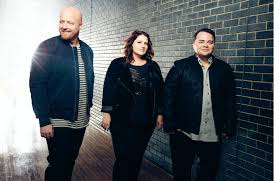 SELAH IN CONCERT
November 9, 2017
7:00 PM
FBC, Moore OK
Tickets: BGCOWORSHIP.ORG
$17 Pre-Order - $25 at the Door
Children's Choir Schedule
Grades 1st - 6th
CHOIR - 5:45 PM to 6:30 PM
CHILDREN IN ACTION - 6:30 PM to 7:30 PM
Children's Choir is under the direction of Robert Lowery, assisted by Mary Melton and Stephanie Moss and will meet in the Choir Room.
3 Year Olds - Kindergarten
MISSION FRIENDS - 5:45 PM to 6:30 PM
CHOIR - 6:30 PM to 7:30 PM
Preschool Choir is under the direction of Mary Melton and assisted by Stephanie Moss. This choir will meet in room 148 in the Preschool Area.
Get In Touch
Southpark Baptist Church
2900 SW 119th Street
Oklahoma City, Oklahoma 73170
t. 405-691-6629
f. 405-691-0029
SUNDAY NIGHT SERVICES @ 5:00 PM
First Sunday - Churchwide Fellowships
Second Sunday - Churchwide Prayer Meeting
Third Sunday - Family Meeting
Fourth Sunday - Visitation Night
Fifth Sunday - Special Ministry or Special Event
OCTOBER Collections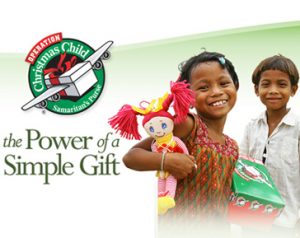 HELP! WE NEED THESE ITEMS!
Shoes, Flip-Flops, Clothing, Manual Pencil Sharpners, Glue Sticks, Markers, Colored Pencils, Soap, Washcloths


There is a box in the foyer to place your donations
SHOEBOX Packing Party
Our packing party is fast approaching. We will meet together on November 1st at 6:30 PM to view a video and discuss how best to pack our boxes and get them packed. Thank you for all that you have purchased and donated to make Operation Christiams Child possible.