Who We Are
We are a church committed to bringing Good News to those living in our city and its surrounding communities. Our purpose is to advance the Kingdom of God by helping people find and follow Jesus and His commands such as in Matthew 22:37, "Love the Lord your God with all your heart, with all your soul, and all your strength" and Matthew 22:39, "Love your neighbor as yourself".
We exist to preach the Gospel of Jesus Christ to our community, to teach His Word and encourage consistent Christian living, and to reach out in evangelism and missionary endeavors, all for the glory of God!
DEACON OF THE WEEK
Rusy Magby
If you have any need whether it be a prayer request, home visit, or hospital visit, or any other need, please contact Rusty at (405) 317-5275. Thank you, Deacon Rusty, for your ministry to our church and community!
Are you a teacher or leader in need of training? We have the answer! Central Oklahoma Ministry Enrichment (C.O.M.E.) Conference. Saturday, August 19th at 8:30 AM - 3:00 PM. For more details see any ministry team member or click on the register button above!
Roundup Sunday!
Plan now to attend our Roundup Sunday and pray about who God would have you bring on this fun Sunday! More details to come, but begin praying now! Invite your family, friends and co-workers!
Upcoming Events
Aug 20
9:00 am – 1:00 pm
A prayer list is made available for requested prayers
Read More
FALLS CREEK CAMP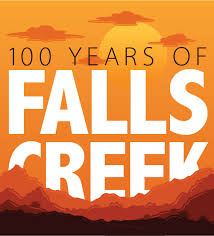 Celebrate 100 years of Falls Creek with us over Labor Day weekend at Falls Creek Baptist Conference Center. There will be a Night of Praise concert with a 500 voice choir on Sept. 2, and a Homecoming Service, Sept 3. We plan to take a group to the Homecoming Service! Be sure to mark your clanedar!
BGCO Men's & Women's Retreat
It is time to start saving NOW for the BGCO Men's and Women's Retreats. Dates for the two retreats are:
Women's Retreat - April 20-21, 2018
Men's Retreat - April 27-28, 2018
More information to come regarding cost, but plan NOW to set aside funds to attend. You can set up a payment plan in the office with Liz Melton.
Get In Touch
Southpark Baptist Church
2900 SW 119th Street
Oklahoma City, Oklahoma 73170
t. 405-691-6629
f. 405-691-0029
SUNDAY NIGHT SERVICES @ 5:00 PM
First Sunday - Churchwide Fellowships
Second Sunday - Churchwide Prayer Meeting
Third Sunday - Family Meeting
Fourth Sunday - Visitation Night
Fifth Sunday - Special Ministry or Special Event
AUGUST COLLECTIONS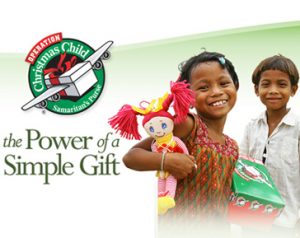 SCHOOL SUPPLIES
There is a box in the foyer to place your donations
Back to School Prayers
Pray for our kids and teachers. School has already begun for some or will be starting in the next week. Our kids will go places we may never go! The kids and teachers will meet people we may never meet! Pray that they will know the Lord and share Him with others wherever they go. And that they will live life pleasing our heavenly Father and seek His guidance in each situation. Be faithful to pray daily for our next generation. Luke 2:52