Who We Are
We are a church committed to bringing Good News to those living in our city and its surrounding communities. Our purpose is to advance the Kingdom of God by helping people find and follow Jesus and His commands such as in Matthew 22:37, "Love the Lord your God with all your heart, with all your soul, and all your strength" and Matthew 22:39, "Love your neighbor as yourself".
We exist to preach the Gospel of Jesus Christ to our community, to teach His Word and encourage consistent Christian living, and to reach out in evangelism and missionary endeavors, all for the glory of God!
DEACON OF THE WEEK
WAYNE LUSK
If you have any need whether it be a prayer request, home visit, or hospital visit, or any other need, please contact Wayne at (405) 606-5706. Thank you, Deacon Wayne, for your ministry to our church and community!
Are you a teacher or leader in need of training? We have the answer! Central Oklahoma Ministry Enrichment (C.O.M.E.) Conference. For details see any ministry team member or click on the register button above!
Mission Emphasis Sunday
The Missions Committee has planned our Mission Emphasis for Sunday, July 30th. We will leave the church parking lot at 4:00 PM and paint until 6:00 PM, the home of someone in our community. Wear old clothes that can get paint on them. All supplies will be furnished.
Upcoming Events
Jul 24
Jul 24, 8:00 am – Jul 28, 8:00 am
Jul 29
Jul 30
9:00 am – 1:00 pm
A prayer list is made available for requested prayers
Read More
FALLS CREEK CAMP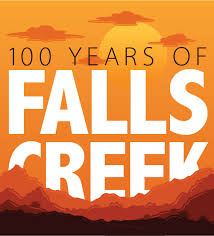 Celebrate 100 years of Falls Creek with us over Labor Day weekend at Falls Creek Baptist Conference Center. There will be a Night of Praise concert with a 500 voice choir on Sept. 2, and a Homecoming Service, Sept 3. We plan to take a group to the Homecoming Service! Be sure to mark your clanedar!
Get In Touch
Southpark Baptist Church
2900 SW 119th Street
Oklahoma City, Oklahoma 73170
t. 405-691-6629
f. 405-691-0029
SUNDAY NIGHT SERVICES @ 5:00 PM
First Sunday - Churchwide Fellowships
Second Sunday - Churchwide Prayer Meeting
Third Sunday - Family Meeting
Fourth Sunday - Visitation Night
Fifth Sunday - Special Ministry or Special Event
JULY Reminder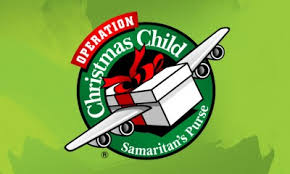 We are Collecting:
Clothing
CHURCH WIDE WORK DAY
This workday will begin Saturday, July 29th at 8:30 a.m. with donuts and a prayer circle in the Fellowship Hall. The task list continues to grow and we need work to be done ASAP! Anyone and everyone with a helping hand is welcome to join us! We need YOU!