Who We Are
We are a church committed to bringing Good News to those living in our city and its surrounding communities. Our purpose is to advance the Kingdom of God by helping people find and follow Jesus and His commands such as in Matthew 22:37, "Love the Lord your God with all your heart, with all your soul, and all your strength" and Matthew 22:39, "Love your neighbor as yourself".
We exist to preach the Gospel of Jesus Christ to our community, to teach His Word and encourage consistent Christian living, and to reach out in evangelism and missionary endeavors, all for the glory of God!
WEDNESDAY BIBLE STUDY
We will begin a new series called, "Standing Strong on the Promises of God", beginning on May 31st at 6:30 P.M.
In our human weakness, we want to run from problems, while God wants to use those problems for our own good. The very fact that you are going through a difficult time may be the greatest indication that God is at work in your life. Rarely do we learn the deep lessons of life when everything is going well. Come study God's Word with us as we learn how we can stand strong on the promises of God, as we walk life's path with Him by our side!
Bustin' at the Seams!
God has blessed us with a bumper crop of children. Would you consider being the hands and feet of Jesus and come teach in the Preschool? We are also in need of Extended Care workers. Please help see the need, and if you are willing to give of your time, please see Sharol Cottingham.
MAY Reminder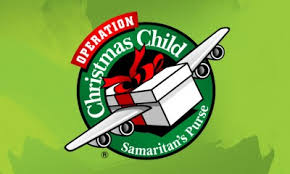 We are Collecting:
Personal Hygiene Items
Upcoming Events
May 23
May 24
6:30 pm – 7:30 pm
Led by Pastor Leon Wilson
Read More
FALLS CREEK CAMP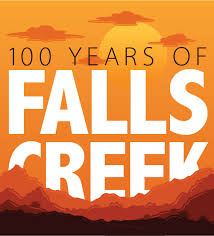 Celebrate 100 years of Falls Creek with us over Labor Day weekend at Falls Creek Baptist Conference Center. There will be a Night of Praise concert (Sept. 2) and a Homecoming Service (Sept 3). We plan to take a group to the Homecoming Service! Be sure to mark your clanedar!
Adopt a Next Step Staff Member!
Next Step Ministry will be in residence at the end of the month. We are so excited to have them and we would like to offer you an opportunity to adopt a staff member for the summer. Adopting a staff member might consist of prayer for staff member, helping with their laundry, baking cookies or other goodies. Anything that might make them feel special and cared for! See Devin for a prayer bracelet and to sign up for your own staff member! For more information, please call the church office.
Get In Touch
Southpark Baptist Church
2900 SW 119th Street
Oklahoma City, Oklahoma 73170
t. 405-691-6629
f. 405-691-0029
SUNDAY NIGHT SERVICES @ 5:00 PM
First Sunday - Churchwide Fellowships
Second Sunday - Churchwide Prayer Meeting
Third Sunday - Family Meeting
Fourth Sunday - Visitation Night
Fifth Sunday - Special Ministry or Special Event
Graduation Sunday!
May 21st -
We will recognize and honor 2017 Graduates. If you or a family memeber will graduate in 2017, please let the church office know.
DEACON OF THE WEEK
Dan Melton
If you have any need whether it be a prayer request, home visit, or hospital visit, or any other need, please contact Dan (405) 694-6655. Thank you, Deacon Dan, for your ministry to our church and community!